Latest Ticket News: General Sale All Areas £19/£17/£15 Call (01246) 209765
Rotherham likely to sell their allocation.
Listen Live: BBC Radio Sheffield ONLINE & DAB Digital Only & Spireites World (Subscription Only)
Squad News: Alex Bailey out for this one maybe ok for the Blackpool game he has a slight groin strain, Blatherwick still out may need op on his back, Davies had forty minutes workout for the reserves midweek, Nicholson maybe selected for the squad will include him anyway.
RUFC: Former Spireite Trialist Pablo Mills appeared in court today to answer a charge of Burglery and Criminal Damage the case was adjourned until later on this year, it's alleged that the incident took place in Derby on the 1st July this year.
Rotherham boss Alan Knill will make the player available for selection this saturday.
Will Hoskins is due to play after a one match suspension this is because Michael Keane will be dropped after missing a penalty, this seems a bit harsh, but when you look at it further Delroy Facey was the designated PK taker and Keane simply ignored instructions and got on with it and duly missed which doesn't exactly put him a good light with the manager.
RUFC @ Saltergate Last Five
05/06 L 0-1
98/99 W 2-0 Reeves, Holland LC 1st Leg
96/97 D 1-1 Lormor
95/96 W 3-0 Jules, Law, Lormor
91/92 D 1-1 Turnbull
Out of the 61 games in total we have played against the Millers we have won 39 of the matches which just shows the sort of hoodoo we appear to have against them.
Last year an excellent goal from Martin Butler gave United their first victory at Saltergate for 33 years.
Let's hope Roy and the coaching staff have been working on them set plays as we appear to have a weakness that we all thought was sorted, at least we are creating chances though. Saturday's side I assume will include Paul Shaw summer signing from Rotherham who unquestionably came here because of a two year contract and not the one year that Rotherham offered him and it will be interesting to see if the Millers supporters barrack him. Shaw needs a goal could it be Saturday?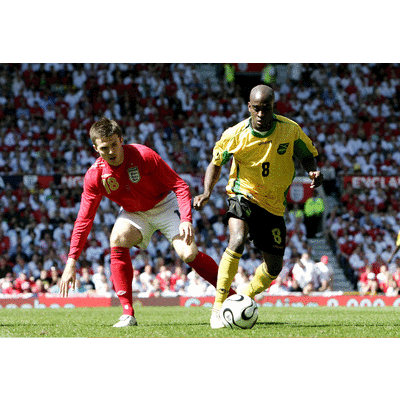 Remember this guy? Not Carrick!!