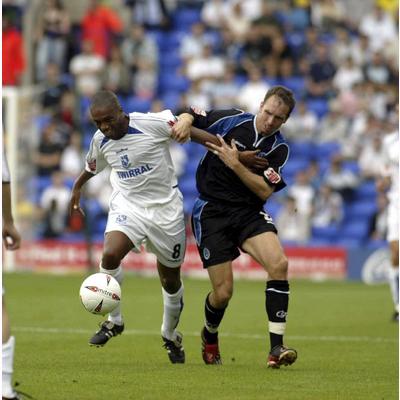 Allott extends contract
Latest Breaking news has it that Mark Allot has signed a two year extension to his contract which would take him up to June 2008, the influential midfielder has made over 150 appearances for the Spireites and has scored 13 goals. Chesterfield signed Allot from Oldham Athletic in December 2001 on loan and on a permanant basis in February 2002.
Mark Debolla has asked to go out on loan and his name has been circulated to other football league clubs, Debolla has struggled to break in to the Spireites team last season and this, and is currently fourth in the pecking order of five strikers we have at the club.
Aaron Downes (Compton Street Sponsored Player of the Season) is on the comeback trail after an ankle injury has kept him out since August this season. Downes completed sixty minutes in an reserve outing against Mansfield Town played at Forest Town over t'other side of the M1. Apparently Mansfield won but I'm yet to have this confirmed by any human beings over there.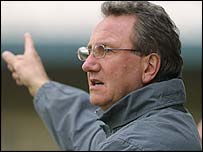 Mcfarland the naughty boy!
Roy Macfarland has been banned for three matches from the touchline and fined £500, after comments made to the match official. It's the second time that Mcfarland has been banned this year earlier against Hull City, Mcfarland and the majority of the ground were appalled by the referee's performance which resulted in the Spireites manager being banned for two games and a £250 fine. At the weekend it would appear that Blackburn manager Mark Hughes was sent to the stands however he's likely to be applauded by the FA because he's so great and everyone loves him!