The Spireites second string went down 1-0 this afternoon to Northampton. On a positive note though Alex Bailey got a full ninety minutes under his belt as he recovers from a knee injury.
Sadly Caleb Folan looks to be out for two weeks though as he got a hamstring injury.
Spireites line up.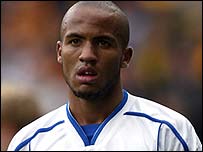 Alex Bailey plays full ninety minutes
Barry Roche
Alex Bailey
Janos Kovacs
Alan O'Hare
Phil Picken
Mark Allott
Derek Niven
Sammy Clingan
Kevan Hurst
Caleb Folan
Colin Larkin
Subs, Muggleton, Foyle, Lancaster, Jubb, Fox, Lowry, Smith, Debolla, N'Toya
Assistant Manager Lee Richardson gave the first team squad at least a half to gain match fitness for saturday's forthcoming game at Milton Keynes.