Disappointment and I'm not just on about the rugby. We absolutely murdered Dagenham yesterday, chance after chance after chance and if if wasn't for their goalkeeper it would have been ten at least. So we didn't have enough composure in front of goal we seemed to panic and try to walk the ball in and sadly we couldn't get more of a goal than a set piece one. Everytime Stu and I were talking we were saying that the Daggers were the worst side to come to Saltergate since Basingstoke and we were thinking that surely the second goal was coming and that almost laughingly stating that they couldn't score....but they did! 1-1.
Sorry for the rugby boys but I'm NOT going to start liking rugby now after we have lost even after we had won it four years ago too! Hard Lines.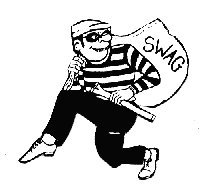 It felt like this......