Wardy played in a friendly against Crewe yesterday and got through 60 mins, great stuff and not a minute too soon as the boo boys are gargling after Saturdays classless performance.
Radio Sheffield are doing the commentary on Saturday, but I shall do a blog for Compton Street from the ground and I'll do a match blog for the official website, so get registered and make your comments obviously put your comments on here too, I don't want you divorcing me (sob).
Channel Five have taken over the Calcio coverage this season and I have admit that whilst James Richardson is someone I aspire to be Laura (pronounced lowra) Esposito is more eye-catching. Hopefully my Genoa italian team will be on telly on the 21st when they play away in Turin against Juve...FORZA GRIFONI!!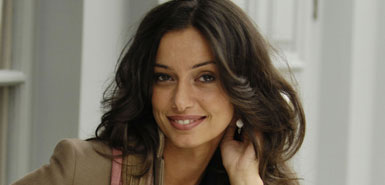 Ciao Bellissima