CFC Superfan
Feature by Paul Fisher
Updated Monday, 6th March 2006
Jeff Hall wins Fan of the Year Award
Spireites groundsman cum steward cum raffle ticket seller has won a prestigious award at the Four-Four-Two Football League Awards last night at the London Hilton Hotel Park Lane.
Jeff who will be featured on a SKY Sports broadcasted show to be show this Tuesday 7th March between 6.30pm and 7.30pm, he will also be presented again with his award when we play
Scunthorpe United
at Saltergate on March 18th.
Congratulations Jeff an honour fitting the man.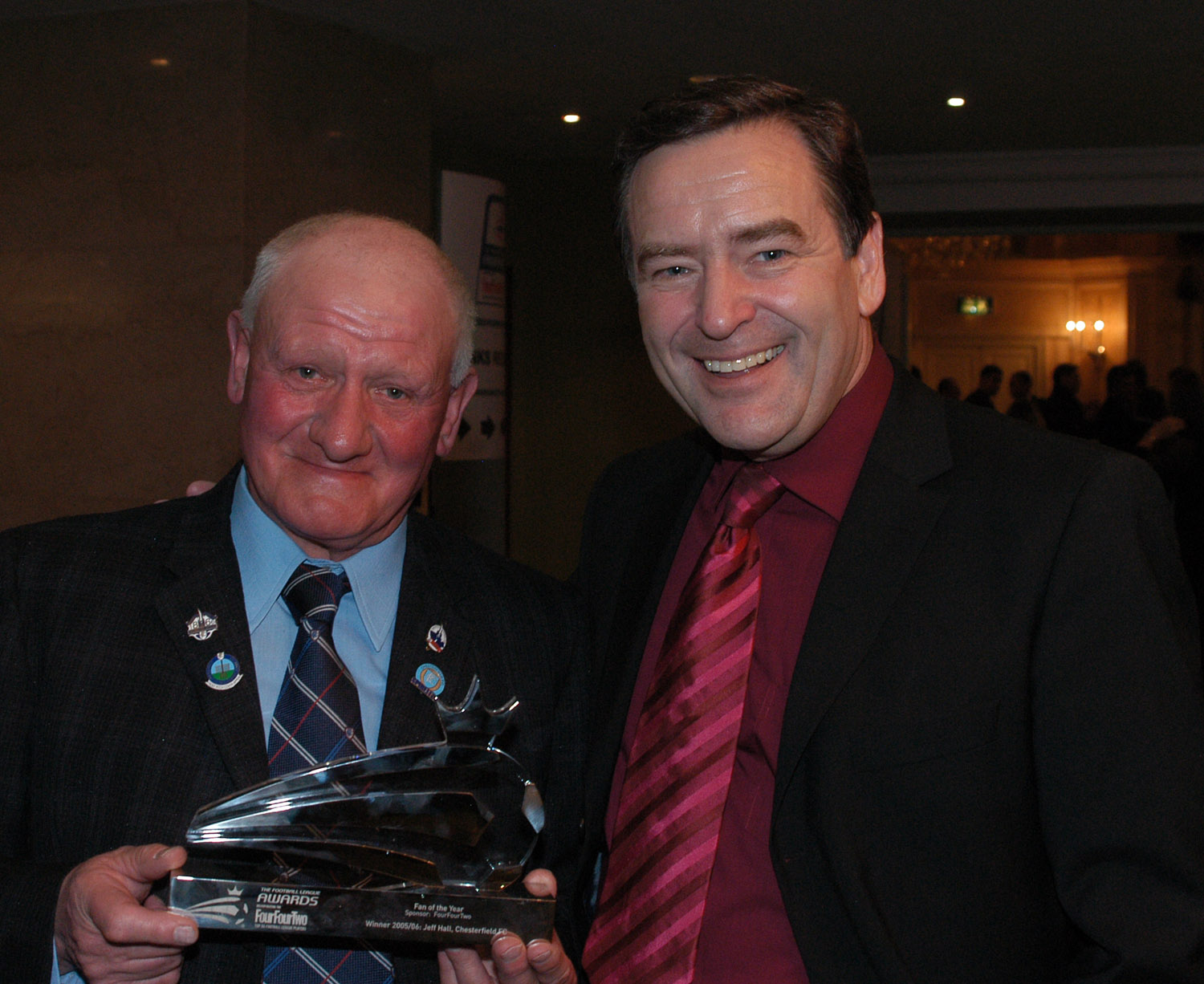 "Well Done Jeff,Thanks Jeff"
Interact with us